DIDI FOUNDATION INC

AUSTRALIA
The Didi Foundation Inc is a small Australian registered Not for Profit Charity. The aims and objectives are executed through our Nepalese registered charity Didi Foundation Nepal who implements all programs in Nepal. The Didi Foundation meets once a month.
Jan Pryor
President / Secretary
Jan works tirelessly to build, develop and promote The Didi Foundation in Australia and Nepal. She works for the Department of Education NSW as a Visual Arts high school teacher and is a proud and  active member of Northlakes Toukley Rotary Club. She is currently Rotary Australia World Community Service  (RAWCS) Chair for District 9685 and this position entails overseeing 62 international projects. Jan has visited Nepal at least twice a year since 2011 in order to oversee projects and has an in-depth understanding of Nepali culture. She is passionate in providing life-skills programs  to underprivileged women and children.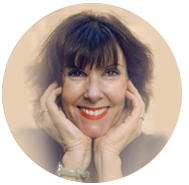 Linda Alcorn
Vice President
Linda Alcorn works for the Department of Education NSW as a Visual Arts high school teacher. Linda brings a wealth of knowledge and experience to our board due to her invaluable humanitarian work. This includes her 30 years' experience working as a volunteer with World Vision and  volunteering with a variety of NGO's in many countries including Guatemala, Thailand and Cambodia. She is also an active supporter of World Vision and many local community charities. She was one of the first sponsors of Bright Future Learning Centre and has visited Nepal numerous times to oversee the management of the home and Didi Headquarters.
Linda Rayson
Treasurer
Linda works for the NSW Education Department as a Learning Support Officer helping students reach their maximum potential in education. She has a clear and articulate mind with a focus on accounts and funding allocations. Linda has been to Nepal numerous times to oversee projects and has a passion for trekking. She was half a day from Everest Basecamp during the earthquake and returned immediately to Bright Future Learning Centre to implement emergency management and, to also support the staff at Didi Headquarters. Through her experiences in Nepal she is passionate about supporting communities who suffer hardship.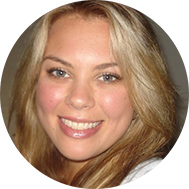 Samantha McGree
Committee Member
Samantha McGree works for the Department of Education as an English and Drama teacher. Her visit to Nepal in 2015 was life changing and as a passionate advocate for education, she donated funds towards developing a literacy program in the local community whilst also providing a teacher training workshop at the Deaf Boarding School. She has participated in fundraisers and works alongside the Didi Foundation in making important decisions to contribute to the sustainability of programs for the people of Nepal.

TBA
Committee Member -
Website under construction

TBA
Board Member -
Website under construction
Sahara Basynet
Nepali Adviser
Sahara is an administrative executive in the commercial arena and came to the committee in 2014. Being a Nepali living in Australia she is passionate about supporting the underprivileged in Nepal. She has an important role as Nepali advisor and her experience in understanding of Nepali culture is invaluable. Sahara oversees all Nepalese projects from Australia and in Nepal.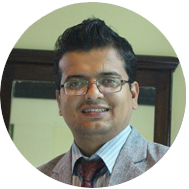 Sudip Koirala
CEO/Co-founder Didi Foundation Inc. Australia and Nepal
Sudip is Co-Founder of Didi Foundation Australia and Nepal and is a visionary leader who implements our successful humanitarian aid strategies. He is co-Founder of Metrolink Business Group Private Limited (ISP Company), ICA Training Center Private limited and Brainwork Venture Group Private Limited. Sudip has an MBA degree in Global leadership and Management from Tribhuvan University, undertaken a Sustainable Peace and Reconciliation Studies Program from Colorado State University and Negotiation Mastery from  Harvard Business school. Sudip was the 2023 recipient of the prestigious Gopal-Kamala Rajbhandari Rotary Award for Vocational Excellence.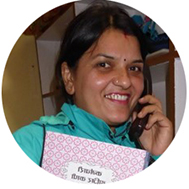 Jyoti Dahal
President/Manager Didi Headquarters Nepal
Jyoti is President of Didi Foundation Nepal and manages Didi Headquarters. Her roles include promoting Didi Nepal courses, interviewing and selecting candidates as per the aims and objectives of Didi Nepal. Mrs Dahal oversees all classes, implements government funded programs that are sourced by Didi Nepal. Jyoti also runs her own literacy classes and has a master's degree in Education from Tribhuvan University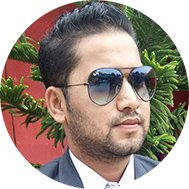 Deepak Achhami
Treasurer/Board Member Didi Foundation Nepal
Deepak is assistant CEO of Didi Foundation Nepal, treasurer and board member who has undertaken many roles at Didi Headquarters. He initially worked as Didi Nepal's computer teacher and increased attendance by 70%. Mr. Achhami is valued for his exceptional skills in public relations and is currently responsible of managing visiting foreigners and management of Didi Aid teams. He is the Program Coordinator of Nepal Disable Association Khagendra New Life Center in Kathmandu. Mr. Achhami who holds a degree in Hospitality management from Tribhuwan University. He is the charter member of Entrepreneurs Nepal Lions Club.from Tribhuwan University. He is the charter member of Entrepreneurs Nepal Lions Club.
Jagdish Koirala
Project Manager/Engineer
Jagdish is Didi Foundation Nepal's Project Manager/Engineer. He oversees the initiation, planning, implementation and monitoring of all projects and ensures that all ventures comply with local legislations and government rules. He is also responsible for projects to remain in budget and within the aims and objectives of the Didi Foundation. He is a successful CEO of Sabnam Engineering Consultant who has led various government projects related to road, water supply and housing.
Laxmi Koirala
Women's Health Adviser - Child Protection Officer - Charter President
Laxmi holds an executive position with the Nepal Ministry of Health as a Regional Manager for District Health. She has been President of the Didi Foundation Nepal since its inception in 2013. She is responsible for managing all child and maternal health programs and oversees the well-being of Bright Future Learning Centre. Laxmi was crucial in the dispatching of Didi Foundation medical aid to remote communities immediately post-earthquake