DIDI BUILDING APPEAL
take advantage of the DAK FOUNDATION $ for $ match
Didi Building Appeal
Our Didi Headquarters is bursting at the seams!
Help us raise $30,000 to build a new Didi Vocational Training Centre
We have 3 tiny rooms and 70 to 100 women attending Didi Headquarters every day to learn sewing, computer training, literacy, numeracy, beauty and weaving. That is 420- 600 women a week. We simply can't fit them in!
Our waiting list of women wanting to sign up for courses is pages long. Currently we outsource rooms to run courses and it is difficult to find appropriate spaces due to the influx of displaced persons moving to Kathmandu post 2015 earthquake. We need a bigger, purpose-built facility.
$ for $ match
Double your donated dollars. For every dollar raised, the DAK Foundation will match $ for $ to the value of $20,000.
So let's go… EVERY $$$ COUNTS
More space to help more women
The proposed new purpose-built headquarters will provide additional space for training, and a women's health education centre and medial referral agency. The building will have 3 shop fronts, 2 of which will be rented out to provide income to cover the running costs of Didi HQ. Our women's co-operative will have a shop front which will be income generating for our women.
We have found the perfect land with frontage to two roads and have secured a lease of this land for 25 years with an option to purchase. The land is half an hour walk from our current space and will service three marginalised villages. More women from highly disadvantaged backgrounds will have access to our services.
Come on board…
help us reach the FINISH LINE
Through major donors, we have already raised over half of the money required and we need your help to raise $30,000 so we can start building this much needed new facility.
DIDI'S BEST FRIENDS… we love our loyal supporters who always help
SHARE… with a business to come on board
GET A TEAM… join with your work mates and take on a collection towards:
Bricks and mortar | Electrical wiring and solar | Water and sanitation
Paint | Roofing | Doors and windows | Marble and tiles| Fit out
with your support…
Didi Foundation is breaking the cycle of poverty through education to CREATE A FUTURE AND CHANGE A DESTINY – as one person, we can make a difference.
Help us raise $7,000
towards Bricks and Mortar
Help us raise $6,000
towards Electrical and Solar
Help us raise $6,000
towards Water and Sanitation
Help us raise $5,000
towards Wages

Help us raise $3,500
towards Paint and Finishes

Help us raise $3,500
towards Roller Shutters

TARGET: 
$30,000
TO GO:   
$4,325
HELP US raise
$30,000
to ensure sustainable futures through education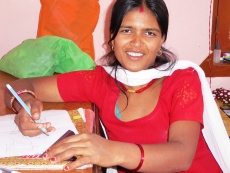 $ for $ match
DAK FOUNDATION
will match every dollar donated up to $20,000 so let's go…
Thank you for donating to the Didi Foundation Building Appeal. On payment, leave a message for the Project Manager if you would like a 
PERSONALISED GIFT CARD/S