DIDI FOUNDATION INC

AUSTRALIA
The Didi Foundation Inc is a small Australian registered Not for Profit Charity. The aims and objectives are executed through our Nepalese registered charity Didi Foundation Nepal who implements all programs in Nepal. The Didi Foundation meets once a month.
Jan Pryor
President / Secretary
Jan works tirelessly to build, develop and promote The Didi Foundation in Australia and Nepal. She works for the Department of Education NSW as a Visual Arts high school teacher and is a proud and  active member of Northlakes Toukley Rotary Club. She is currently Rotary Australia World Community Service  (RAWCS) Chair for District 9685 and this position entails overseeing 62 international projects. Jan has visited Nepal at least twice a year since 2011 in order to oversee projects and has an in-depth understanding of Nepali culture. She is passionate in providing life-skills programs  to underprivileged women and children.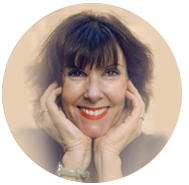 Linda Alcorn
Vice President
Linda Alcorn works for the Department of Education NSW as a Visual Arts high school teacher. Linda brings a wealth of knowledge and experience to our board due to her invaluable humanitarian work. This includes her 30 years' experience working as a volunteer with World Vision and  volunteering with a variety of NGO's in many countries including Guatemala, Thailand and Cambodia. She is also an active supporter of World Vision and many local community charities. She was one of the first sponsors of Bright Future Learning Centre and has visited Nepal numerous times to oversee the management of the home and Didi Headquarters.
Linda Rayson
Treasurer
Linda works for the NSW Education Department as a Learning Support Officer helping students reach their maximum potential in education. She has a clear and articulate mind with a focus on accounts and funding allocations. Linda has been to Nepal numerous times to oversee projects and has a passion for trekking. She was half a day from Everest Basecamp during the earthquake and returned immediately to Bright Future Learning Centre to implement emergency management and, to also support the staff at Didi Headquarters. Through her experiences in Nepal she is passionate about supporting communities who suffer hardship.
Sahara Basynet
Nepali Adviser
Sahara is an administrative executive in the commercial arena and came to the committee in 2014. Being a Nepali living in Australia she is passionate about supporting the underprivileged in Nepal. She has an important role as Nepali advisor and her experience in understanding of Nepali culture is invaluable. Sahara oversees all Nepalese projects from Australia and in Nepal.
Misty Pryor
Committee Member
Misty is a certified TESL teacher. She has had diverse experience in a range of fields including: working with refugees in remote off-shore locations and with disabled and foreign students in both Australia and China. She was one of the co-founders of Bright Future Children's home and is passionate about developing programs to assist women and children in succeeding in life. She has been to Nepal many times.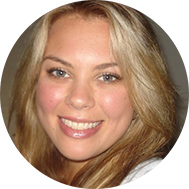 Samantha McGree
Committee Member
Samantha McGree works for the Department of Education as an English and Drama teacher. Her visit to Nepal in 2015 was life changing and as a passionate advocate for education, she donated funds towards developing a literacy program in the local community whilst also providing a teacher training workshop at the Deaf Boarding School. She has participated in fundraisers and works alongside the Didi Foundation in making important decisions to contribute to the sustainability of programs for the people of Nepal.
Aleisha Milton
Board Member - Legals
Aleisha is a tertiary qualified paralegal with a career spanning 15 years in the legal industry. She joined the Didi team to assist with the foundation's legal compliance. She draws on her studies in contractual law and professional experience in work health and safety, risk management, policy and procedure compliance and quality assurance. A visit to Nepal in 2013 cemented Aleisha's commitment to raising the economic status of women and educational opportunities for children through education in Nepal.
Sue Millican
Committee Member
Sue is a retired financial controller working in the IT industry for over 3 decades. She is a Certified Practising Accountant (CPA). Sue has prior board experience with NFP organisations, along with being a graduate of the Australian Institute of Company Directors (GAICD). Sue assisted in the initial establishment of the Didi Foundation and upon returning to Australia after working overseas has now joined the board. She has been passionate throughout her career in training and education, particularly for women.
Laxmi Koirala
President / Women's Health Adviser - Child Protection Officer
Laxmi holds an executive position with the Nepal Ministry of Health as a Regional Manager for District Health. She has been President of the Didi Foundation Nepal since its inception in 2013. She is responsible for managing all child and maternal health programs and oversees the well-being of Bright Future Learning Centre. Laxmi was crucial in the dispatching of Didi Foundation medical aid to remote communities immediately post-earthquake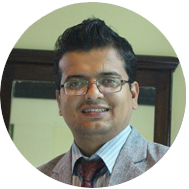 Sudip Koirala
Founder - Secretary
As the Founder/Secretary of Didi Foundation Nepal he works tirelessly to improve the well-being of underprivileged persons of Nepal and is visionary in seeing a need and implementing competent strategies to reach a successful outcome. He is an invaluable asset of The Didi Foundation Nepal and Australia who has completed his master in Business Administration in Global Leadership and Management and the youngest Rotarian in Nepal who is currently the secretary of his club.
Deepak Achhami
Treasurer
Deepak has been the treasurer of Didi Nepal since its inception and has undertaken many roles at Didi Headquarters. He initially worked as Didi Nepal's computer teacher and increased attendance by 70%. He then became responsible for managing the Didi Aid teams in Nepal and is a valued tour manager with exceptional skills in public relations.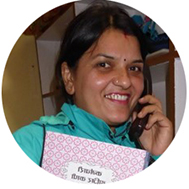 Jyoti Dhal
Manager
Jyoiti manages Didi Headquarters and her roles include: promoting Didi Nepal courses, interviewing and selecting candidates as per the aims and objectives of Didi Nepal. She oversees all classes out-reach government funded programs that are implemented by Didi Nepal. Jyoti also runs her own literacy classes.
BRIGHT FUTURE LEARNING CENTRE MANAGEMENT

NEPAL
Bimala Basnet
House Manager
House mother for Bright Future Learning Centre  Bimala was employed through community recommendation and has been an absolute asset in the raising of the children at this home. She is guardian of the children and responsible for the house management, nuturitional and educational care of the children. She is highly respected within the community for going above and beyond in providing a safe living environment for the children.
OUR SPONSORS

Northlakes Toukley Rotary
The Rotary Club of Northlakes Toukley works tirelessly to support local and international charities and organisations. The Didi Foundation Inc is proudly supported by the Rotary Club.
https://www.northlakestoukleyrotary.org.au
Rotary Australia
The Didi Foundation Inc is proudly supported by Rotary Australia World Community Service
https://directory.rawcs.com.au/ProjectDisplay.aspx?ID=682
https://directory.rawcs.com.au/ProjectDisplay.aspx?ID=629
Tisha Huisken
Graphic Designer
Phone 0429 033 685